Music Videos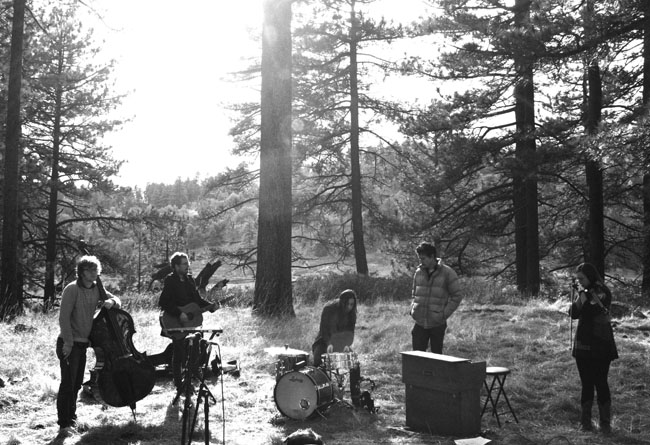 In February, the San Diego-based band The Tree Ring hosted a free show in the Big Laguna Trail (only accessible by foot). Carrying their instruments up into the mountains, they nestled at the top, playing to a small circle of fans, birds and trees.
As moved as I am by the song itself, there's a beautiful purity in this whole environment. Listen closely and you'll hear that at it's heart, this is love song. It's written for the trees, for the wide salty sea, the untamed sky. And so, it is only fitting to send these words off through the mountain, to let them rise into the branches and echo boundlessly.
THE TREE RING: HIKE-IN SHOW from Destin Daniel Cretton on Vimeo.
This video features the lovely talents of:
Joel P West: Organ, Vocals
Kelly Bennett: Violin
Douglas Welcome: Bass
Darla Hawn: Drums
Jon Titterington: Guitar, Bells
Destin Daniel Cretton: Director, Producer, Editor
RON NAJOR: Producer
Brett Pawlak: DP
Jay Verkamp: Sound
Christopher Arata, Kenny Laubbacher and Alex Wilcox: Cameras
Trevor Fernando: Assistant Sound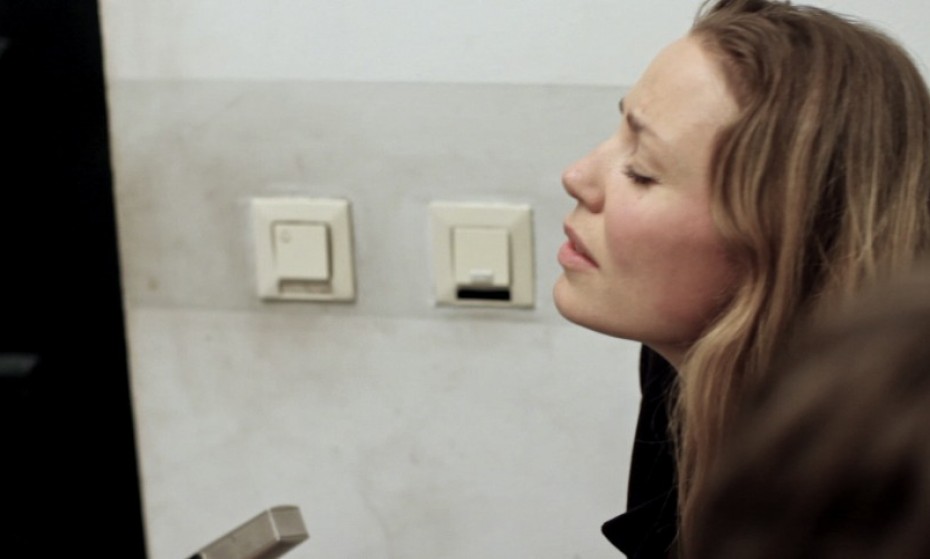 In a crowded stairwell in Schöneberg, Fanny Risberg's voice literally recalibrates the air around her. She breathes forward into the chorus, shifting the cramped steps into such a spacial and holy place, it wells outwards from the video screen. It is inconceivable, really, that Tula's sound can make my monitor bend forward, to make a stream come forth from it (I know this), but I do not know how else to explain that when I listen, my eyes feel windswept; my lungs feel swollen and complete.
 When I watch Fanny's hands as she sings about getting swallowed down by the sea: "underneath roses grow from nothing and lilies fly the sky, down, down, down, the colors grow free on the ground and around me, surrounds me the most delicate sounds, I want to stay." She moves her fingers, reaching for something that isn't there— as if she is pulling on the flowers growing on the seafloor, petaled tethers to this mystical homeland.
 In the old Swedish language, the word 'tula' means to wander far into the forest— a befitting visual for a band that feels so organic and expansive. Formed and based in Berlin, the five-piece  folk band consists of the spectacular singer Fanny Risberg and guitar player August Zachrisson from Sweden, as well as keyboardist Dorothea Münsch, bass player Andreas Dzialocha and drummer Nikolai Petersen, who all come from different parts of Germany. They are currently touring throughout Europe so check their website to see if they're coming to your town.
You can hear more from Tula on their Souncloud page and their website.
---
The following was recorded and published by The Berlin Sessions in December, 2011
For anyone not yet aware that there's a band out there called Deep Sea Diver, I've got some disconcerting news: there are actually TWO bands out there called Deep Sea Diver. This came to my attention when, about a week after I'd purchased Seattle-based Deep Sea Diver's fabulous new album History Speaks, Tvnoir.de (out of Germany) featured 3 videos by a band of the same name; my first thought was "wow, this band REALLY gets around." As it turns out, it's not physically possible to have a CD release show in Oregon at the exact same time that you're recording a live performance in Berlin. Weird.
Anyway, as confusing and difficult as it might be to fawn over BOTH bands (kinda like dating two people at the same time, each of whom are named Jesse), I promise that you can handle it. After all, you're smart, talented and otherwise lovely.
Here are the stats, to help you keep things straight:
Deep Sea Diver #1 (formed in 2007)
Hometown: Seattle
Members: Jessica Dobson, Peter Mansen and John Raines
Genre: Pop / Ambient
Discography:
New Caves EP (2010)
History Speaks (2012)
Website: www.thedeepseadiver.com
Bandcamp: http://thedeepseadiver.bandcamp.com/
Sounds like:
Looks like:
Deep Sea Diver: In Black & White from Sound on the Sound on Vimeo.
---
Deep Sea Diver #2
Hometown: Göttingen, Germany
Members: Niklas Kramer and friends
Genre: Indie Folk
Main instruments: acoustic guitars, pedal-steel, picked banjo
Discography:
Beach (single) 2010
Repariate (2010)
Website: http://www.deepseadiver.se/
Bandcamp: http://deepseadiver.bandcamp.com/
Sounds like:
 Looks like: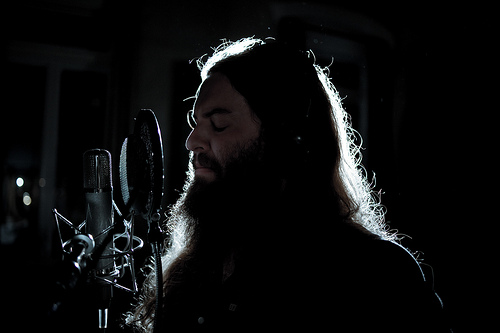 Timothy Showalter, aka: Strand of Oaks, released Pope Kildragon, one of my favorite records of 2011, and how he has returned with folk-rock stunner Spacestations. Recorded by the Philadelphia-based WXPN series Shaking Through, the song marks a sonic departure for Strand of Oaks' last record, with its acoustic, slow-wrenching storytelling and sparse instrumentals. On Spacestations, Showalter bares his early techno influences and introduces listeners to a whole new sonic vocabulary; using synthesizers to build a beautiful, growing landscape for his words to float on, as he stands, stranded and isolated on the earth—waiting for someone to return for him.
welcome to my new spacestation
staying as long as you'd like is a sad vocation
you leave me standing alone on the earth
I realize that it just won't work
you leave me standing alone in the cold
telling everybody that I just don't know
and you wait just a little, you wait just a little too long
why you gotta leave me stranded up here
why you gotta leave me stranded up here
why you gotta leave me stranded up here
when the sunlight chased away
when the sunlight chased away
when the sunlight chased away 
welcome to my next big decision
welcome to my next big decision
welcome to my next big decision 
Shaking Through: Strand of Oaks from Weathervane Music on Vimeo.
The song Spacestations was produced by Brian McTear and engineered by Jonathan Low at Miner Street Recordings in Philadelphia. This episode of Shaking Through was conceptualized by Chris Ward of Johnny Brenda's (one of my favorite Philadelphia music cafes), recorded on December 28-29, 2012, produced by Peter English, filmed by Peter English, and edited by J. DeVirgilis. Additional photo and video by Larry DeMark. To see other episodes, please visit ShakingThrough.com

Yep, this is the way to do a Dylan cover. Here's Chris Carrabba (Dashboard Confessional), David Bazan, William Fitzsimmons, Mariah McManus, Noah Gundersen, Abby Gundersen singing "I Shall Be Released" as an encore for the Heavy and Light event at the Orlando House of Blues.