Tula: A Spacial, Holy Sound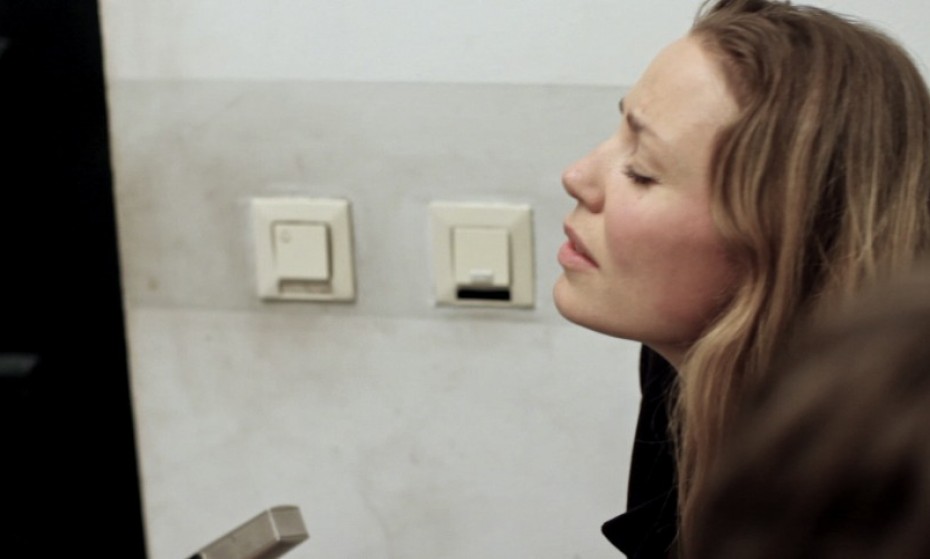 In a crowded stairwell in Schöneberg, Fanny Risberg's voice literally recalibrates the air around her. She breathes forward into the chorus, shifting the cramped steps into such a spacial and holy place, it wells outwards from the video screen. It is inconceivable, really, that Tula's sound can make my monitor bend forward, to make a stream come forth from it (I know this), but I do not know how else to explain that when I listen, my eyes feel windswept; my lungs feel swollen and complete.
 When I watch Fanny's hands as she sings about getting swallowed down by the sea: "underneath roses grow from nothing and lilies fly the sky, down, down, down, the colors grow free on the ground and around me, surrounds me the most delicate sounds, I want to stay." She moves her fingers, reaching for something that isn't there— as if she is pulling on the flowers growing on the seafloor, petaled tethers to this mystical homeland.
 In the old Swedish language, the word 'tula' means to wander far into the forest— a befitting visual for a band that feels so organic and expansive. Formed and based in Berlin, the five-piece  folk band consists of the spectacular singer Fanny Risberg and guitar player August Zachrisson from Sweden, as well as keyboardist Dorothea Münsch, bass player Andreas Dzialocha and drummer Nikolai Petersen, who all come from different parts of Germany. They are currently touring throughout Europe so check their website to see if they're coming to your town.
You can hear more from Tula on their Souncloud page and their website.
---
The following was recorded and published by The Berlin Sessions in December, 2011