And Our Voices Floated Through the Mountains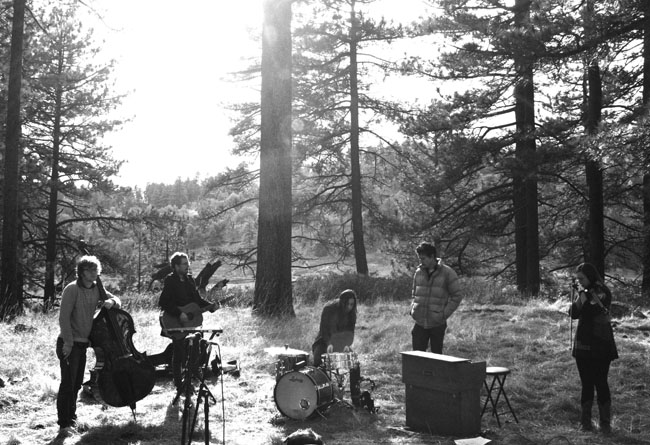 In February, the San Diego-based band The Tree Ring hosted a free show in the Big Laguna Trail (only accessible by foot). Carrying their instruments up into the mountains, they nestled at the top, playing to a small circle of fans, birds and trees.
As moved as I am by the song itself, there's a beautiful purity in this whole environment. Listen closely and you'll hear that at it's heart, this is love song. It's written for the trees, for the wide salty sea, the untamed sky. And so, it is only fitting to send these words off through the mountain, to let them rise into the branches and echo boundlessly.
THE TREE RING: HIKE-IN SHOW from Destin Daniel Cretton on Vimeo.
This video features the lovely talents of:
Joel P West: Organ, Vocals
Kelly Bennett: Violin
Douglas Welcome: Bass
Darla Hawn: Drums
Jon Titterington: Guitar, Bells
Destin Daniel Cretton: Director, Producer, Editor
RON NAJOR: Producer
Brett Pawlak: DP
Jay Verkamp: Sound
Christopher Arata, Kenny Laubbacher and Alex Wilcox: Cameras
Trevor Fernando: Assistant Sound