Sea of Bees: Orangefarben
Map Unavailable
Date
05/01/2012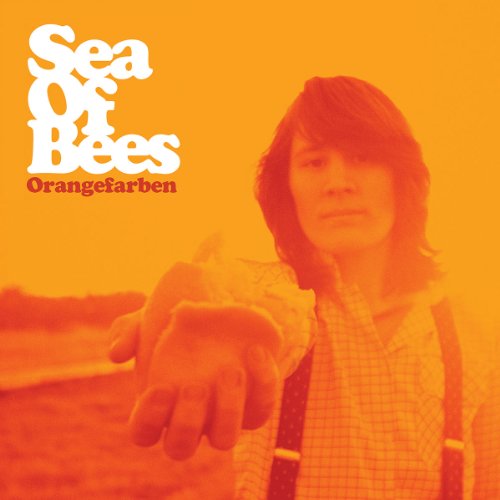 New York-based Sea of Bees, aka: Julie Ann Bee, releases her second full-length record Orangefarben today. A fan of her work since 2010, it wasn't until this morning that I started pondering the metaphorical relevance of her moniker. Yes, her music is swarming at times, even lyrically stinging, but it's the concept of a sea that really intrigues me.
Julie is one voice, and the sole instrumentalist in this work. And yet she makes music that swells, that sweeps powerfully and carries you away with it. One person, indeed, but a grand emotional orchestrator, the maker of tidals. 
In nearly every song, there is a quiet, sparkling quality to her opening lines. The layering happens organically, expertly. Synthesizers rise, piano keys and bass lines float and surge. And suddenly, somehow, there's dark matter all around you; you're swimming in it.  
"Orangefarben, the second Sea of Bees full-length, is a beautiful and striving work that finds the young songwriter applying the same intrepid lyrical spirit that marked Ravens to an unblinking exploration of the unfolding and dissolution of her first love." —Sea os Bees' biography
Listen to "Wizbot," my most-listened-to track from her first release:
Watch the video for new track "Broke"