Little Red Lung: Little Red Lung
Map Unavailable
Date
03/20/2012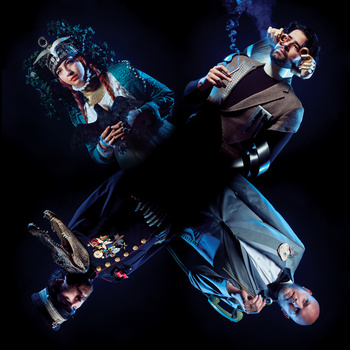 LA-based indie / avant garde band Little Red Lung was one of my favorite discoveries of 2011 and I've been counting the days until their release. As I write this (the day of the release), I'm on my 18th listen— maybe I'll let that stand as my official review!
Led by visionary and vocalist Zoe-Ruth Erwin, the band describes themselves as having "turbulent leaping harmonies…layers of delicate piano… twinkling down-tempo mood shifts, and snarling percussive dirges. Little Red Lung's music invades and engages the guts and nervous system with a vengeance." 
Little Red Lung has recently graced the cover of Indie Music Reviewer Magazine and has been nominated for LA Artist of the Month by The Deli Magazine. Hooray! They're on their way!
Selfishly, I hope they get super famous so they can justify a tour to Rhode Island. If, by the end of the year, I don't hear these longs live, I'm going to have to fly to wherever Little Red Lung is performing (not the first time I've done that, but I'd rather cross my finger for a LRL east coast tour).
Because you're awesome, and because you NEED to hear this, I've posted the whole album below for streaming. Huzzah!