Communion: New Faces (compilation album)
Map Unavailable
Date
04/23/2012 - 04/24/2012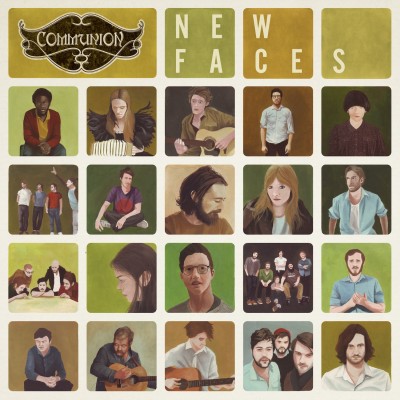 Very rarely, there is a creation that holds merit simply because it is comprised of magnificent, unquestionably perfect parts. If you've ever had a S'more then you've been an active participant in this believe system.
There's little I can say about this album aside from "don't read the track listing if you're in a quiet room right now because you will surely yell some joyous obscenity, and then perhaps also pee yourself a little bit." It features beloved tracks from Ben Howard, Gotye, Michael Kiwanuka, Matt Corby and more, as well as the recording debut of UK-based Bear's Den!
My advice: just go buy it. It's better than pancetta-wrapped-bacon which is then wrapped in more bacon. 
"Communion is record label that was born in the Summer of 2006 at London's Notting Hill Arts Club. Founded by Ben Lovett (Mumford and Sons), former Cherbourg bassist Kevin Jones, and acclaimed producer Ian Grimble, it quickly grew into a flourishing community of musicians and fans alike, providing a first independent platform for the freshest young artists on London's circuit and beyond." — Communion Music 
Tracklist:
Michael Kiwanuka – Tell Me A Tale
Julia Stone – Let's Forget All The Things That We Say
Joe Banfi – Olive Green
Gabriel and the Hounds – What Good Would That Do?
Daughter – Love
3 Blind Wolves – Emily Rose
Ben Howard – Three Tree Town
Keaton Henson – To Your Health
Lucy Rose – Middle of the Bed
Matt Corby – Kings and Queens, Beggars and Thieves
Boy and Bear – Milk and Sticks
Jocie Adams  - Bed of Notions
Dan Croll – Marion
The Apache Relay – American Nomad (Communion version)
James Vincent McMorrow – Hear The Noise That Moves So Soft And Low
David McCaffery – Stars
Nathaniel Rateliff – Just For Me But I Thought Of You
Will Nott – Won't Go Back
Bear's Den – Pompeii
Gotye – Bronte
Watch Ben Howard playing "Three Tree Town," as filmed by Life in Motion:
Additional Links:
For the many reasons why Ben Howard is worth loving (and other lovely posts), visit MusicIsMyFirstLanguage