Watercress Dip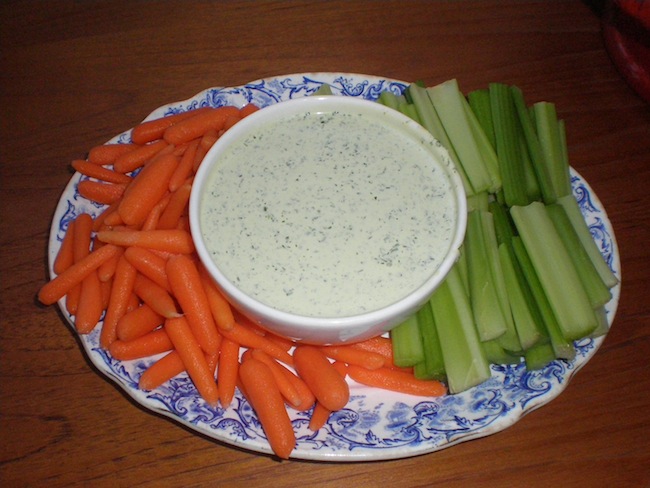 I'm not sure when mayonnaise and cream became the most popular accompaniments to beautiful, healthy vegetables, but it's gotta stop. Seriously, people. It's intervention time. There needs to be an alternative! "Wait, what? There IS an alternative? What is it?!" Well, Bre's-inner-voice, funny you should ask. Here's a dressing where watercress and fresh herbs come together to make a flavor-packed, crisp and creamy party dip! Disclaimer: there is a bit of fat, but it just serves to kinda keep things together, make this look like, well, "a dip," and make it that much more hilarious when you reveal to your guests that.. wait for it… wait for it…. they just dipped a vegetable, into a vegetable! Ahahhahahah!!
---
Ingredients:
2 cups watercress sprigs, ends removed
1/2 cup fresh basil leaves
3 tablespoons fresh chives
1 tablespoon fresh tarragon
1/2 teaspoon finely grated lemon peel
1/2 cup mayonnaise
1/4 cup sour cream
1 1/2 tablespoons fresh lemon juice
3 anchovy fillets
1 teaspoon Dijon mustard
1 garlic clove, peeled
pinch of salt and black pepper
Directions:
Basically, just throw all of the ingredients in a food processor and blend until it looks like dip. Yep, that's all. For real.