New Music Tuesday: the Happiest Day of the Week
Good morning everyone! Happy Tuesday!
As a music lover, Tuesday is the happiest day of the week because it's the day that new music is officially released in the US (via Itunes and Amazon).
In case you're wondering— Wednesday is the second happiest day, because it's the day that you get to re-listen to every bit of wonderment that you discovered on—you guessed it—Tuesday!
This post is part of a series that features my top album releases of the week: both well-known albums and stuff I've dug up through my daily prowling of the interwebs.
Disclaimer: As much as I try to keep up with things, there are tons of great albums that sneak through the cracks, and I need your help to put a stop to that ridiculousness. If there's an amazing album that I've missed, please send me a link (in the form below this monstrous posting) and I promise I'll check it out. I'll also try to talk about it in some fashion, maybe on my "third favorite day," Saturday. 
Without further ado, here's the list of stuff that is totally worth falling in love with:
Beach House: Bloom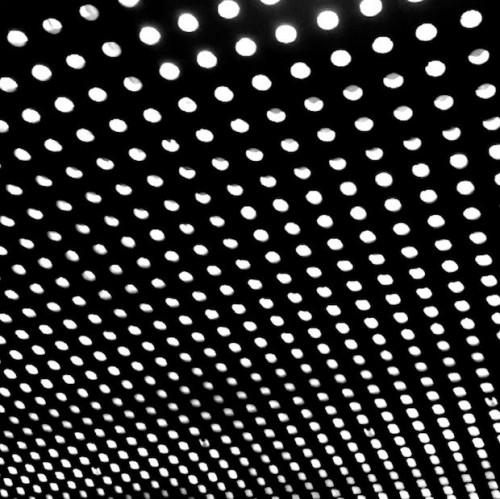 Think of the possessions you had when you were very little: maybe an action figurine, some drawing paper or an epic collection of crayons and pencils. At a young age, this is the extent of our understanding of "ownership." Our younger selves pay no attention to such substantial items as a house, cars or furniture, and less to how our elders might have acquired them. My six-year-old self used to look at the living room couch and wonder if it had built by dinosaurs and occupied that particular floor space since the beginning of time. Perhaps the orange, cheesy noodles on my plate came from an "orange noodle tree" and the family Subaru was given in trade for a giant GI Joe collection. 
One June, when I was 6 or 7, I received my first sand pail; it was yellow, shiny, plastic miracle. And, even at this young age, I can remember the joy in knowing I was the new owner of something  important, a tool with which I could carry or build anything in the world. I could I sit on it and instantly declare that I "made a chair." I could spill sand from its mouth and declare that I "made a castle." I could gather water and Rhode Island periwinkles and announce that I "made them a home."
Only in hindsight can I appreciate what an empty pail and beach house meant to my growing, curious mind: a full season for Popsicle drippings and planting watermelon trees in my belly, for staring at cloud animals and feeling as though the whole, blue universe smelled like possibility. More so, the assurance that every morning, the tide would give me a new, sandy slate on which to rewrite the world.
When I was 16, in the span of a sunny 3 months, I experienced my first "real" date, first real love and my first breakup. I remember the beginning: a day at the beach, a sunset perch atop a rocky cliff, feeling too warm to hold someone's hand but doing so anyway. I remember the sensation that suddenly, this lovely thing that had happened to everyone around me was no longer happening around me, but to me and within me. Finally, I was aware of the size of my heart—an empty, pink landscape that I could fill with whatever and whoever I wanted to. If I had enough time, I could build a castle.
As we age, there are fewer and fewer "firsts." We have to work harder to marvel at empty spaces, to replicate that tingly-belly feeling that happened to us when the final, closing school bell sounded.
The song "Myth" by Beach House rings through me in this way. It flushes watermelon juice through my veins and makes my hands feel too warm to grab onto anything. It gobs SPF50 on my heart to keep the world from burning it.
Today, I will set "Myth" to repeat and let it play steady through September. When the first leaves begin to turn, I'll walk this song into the woods and let it play to the forest. I'll make sure it reverbs warmth through everything threatening to grow old. I'll fool the pine needles.
Listen to "Myth" by Beach House
Beach House is a Baltimore-based band composed of Alex Scally, Victoria Legrand and Daniel j Franz. Their fourth full-length album Bloom was released this morning.
---
 Ren Harvieu: "Through the Night"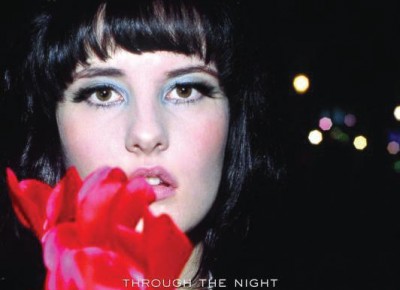 Ren Harvieu is sorcerous. Her voice casts dizziness on my ears and speechlessness everywhere.
Just four months ago, Ren experienced a terrifying near-death accident and doctors declared that she's never walk again. Laying in the hospital with a metal spine and pins holding her together, Ren received a call from her childhood hero Johnny Marr. He'd heard her songs, wanted to meet her and make music together.
With support from family and friends, Ren recovered enough to record her debut album Through the Night. It became available yesterday in the UK. Ren performed her song "Open Up Your Arms" on Later with Jools Holland earlier this week.