New Music Tuesday: the Happiest Day of the Week
Good morning everyone! Happy Tuesday!
As a music lover, Tuesday is the happiest day of the week because it's the day that new music is officially released in the US (via Itunes and Amazon).
In case you're wondering— Wednesday is the second happiest day, because it's the day that you get to re-listen to every bit of wonderment that you discovered on — you guessed it — Tuesday!
This post is the first of a weekly series that will feature my top album releases of the week, both well-known albums and stuff I've dug up through my daily prowling of the interwebs.
DisclaimerL As much as I try to keep up with things, there are tons of great albums that sneak through the cracks, and I need your help to put a stop to that ridiculousness. If there's an amazing album that I've missed, please send me a link (in the form below this monstrous posting) and I promise I'll check it out. I'll also try to talk about it in some fashion, maybe on my "third favorite day," Saturday. 
Without further ado, here's the list of stuff that is totally worth falling in love with:
Paul Thomas Saunders: Descartes Highlands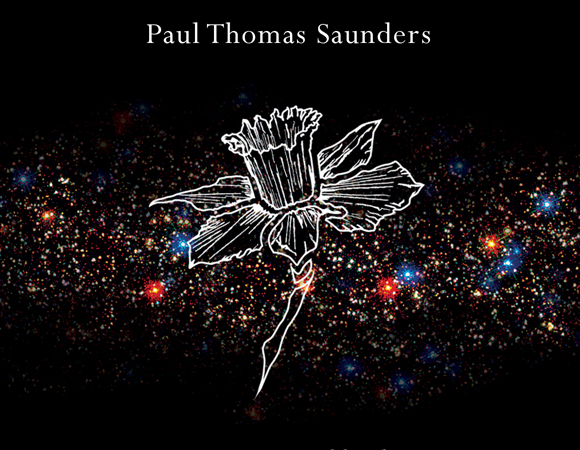 Paul Thomas Saunders makes hymns for stargazing, for cool midnights with bare knees and the smell of bonfire on your  shoulders. It's for dreaming into the wild, sprawling galaxy that exists above our heads and within them. 
Yesterday, April 16, Paul Thomas released one of the most magical song collections I've heard all year: a EP called Descartes Highlands. 
For the price of your email address, you can go to his site and get a free download of "Let the Carousel Play You & I," a lullaby I've had on repeat all week. It feels like buds of wisteria being fanned across you… kinda smells like that too. Unless I've full of nonsense, hopefully that statement will make sense when you hear it. 
And because you're awesome (trust me, if you're reading this, you are), here's a full stream of the EP
---
Loudon Wainwright III: Older Than My Old Man Now
This morning, 65-year-old, Grammy award-winning songwriter Loudon Wainwright III released his 22nd album entitled Older Than My Old Man Now. According to Paste Magazine, the album was a true family collaboration, and features vocal/instrumental contributions from Loudon's children (Rufus and Martha Wainwright, Lucy Wainwright Roche and Lexie Kelly Wainwright), as well as his other ex-wife Ritamarie Kelly.
Here's the title track for his new album, as performed live on Sound Check:
Older Than My Old Man Now
Track list:
1. The Here & the Now
2. In C
3 Older Than My Old Man Now
4. Double Lifetime
5. Date Line
6. All in a Family
7. My Meds
8. Interlude
9. Over the Hill
10. Ghost Blues
11. I Remember Sex
12. Somebody Else
13. The Days That We Die
14. 10
15. Something's Out to Get Me
Additional Links:
Stream the album for the month of April via NPR's First Listen Series
---
Horse Feathers: Cynic's New Year
Just this morning, Portland-based Indie Folk-Pop quartet Horse Feathers released Cynic's New Year,
a much awaited follow up to 2010′s Thistled Spring, which has been on repeat in my car, ipod, spotify (umm, you get the idea) ever since its release. Horse Feathers makes music that instills in you a sudden desire to drive to nearest field and let the grass speak to your hands; then, get back in your car and drive all around this great country of ours, filling your head with stories of "how good life it" from the kind of people who made it that way— salty, plaid-shirted, broad-smiled, simple-living folks for whom Daylights Savings Time actually means something.
In three week's time, I'll be seeing them live (hooray), so please stay tuned to the Facebook Page for videos and pictures. 
Here is their new song "Fit Against the Country"
To the best of my ability, here are the lyrics:
Common weather comes with a name
And our knees our hands got the shakes
Cause when our backs about to break
We won't howl out or cry
We know we feel we try
In the middle of an everlasting fight 
Every night we all go to the house we'll never own
Every night we are tired, we've been worked to the bone
Nearly every day, we earn a lower wage
To tell you what we were made of, or a wage is we're paid
It's a hard country we've made
Here we are, far beyond our means
Learnin how to trade love for things
Theres a debt we cant pay 
What kind of life's lived this way.
See our hands they praise
Telling us we are to pray
Nearly every day it was a darker kind of way 
The color we all knewthis world 
The deepest shade of gray
Chorus: 
Every night we all go to a house we'll never own
Every night we are tired, we've been worked to the bone
Nearly every day, we earn a lower wage
To tell you what we were made of, or a wage is what we're paid
It's a hard country we've made
We won't howl out or cry
We know we feel that we try
What kind of life's lived this way? 
See our hands they praise
If you liked Horse Feathers, I'd urge you to also check out the following:
A ful album stream via NPR's Listen First series
Music Savage's recent Spring Mix, featuring "Fit Against the Country," and other songs that are just as lovely, or more so. 
Songs for the Day's Music Mix from last December, featuring a cover that Horse Feathers did of Nirvana's "Drain You."
---
Harper Blynn: Busy Hands
Harper Blynn, one of my favorite New York pop-rock bands (also quite possible my favorite group of New Yorkers, period), released Busy Hands yesterday— an album that miraculously, they're giving away for FREE on their website. (Say what??!)
As you'll learn from upcoming posts, this year's SXSW had several (ok, hundreds of) phenomenal, cosmic-alignment sort of moments. However, one of my most favorite of them was standing outside the door of Harper Blynn's official showcase at St. David's Sanctuary and watching people walk out with shocked, ecstatic grins, shouting a whole range of profanity and wiping the gloss from their disbelieving eyes. Seriously, it's no coincidence that their album-release tour is already sold out. 
Some praise for their last album Loneliest Generation:
'"If pop hooks were Monopoly money, this foursome would be buying hotels on Park Place by now." —Time Out New York
"On their debut record Loneliest Generation, Harper Blynn takes a giant step beyond their contemporaries, and moves into a category all their own… In a crowded Brooklyn indie scene hell-bent on placing vanity above content and substance, Harper Blynn offer up simple, no-frills songcraft with an unassuming modesty and a self-confidence that is refreshing, invigorating and downright hypnotic."
—Absolutepunk
Listen to their preview track "Busy Hands, Empty Hearts"
Umm, what time is it? Why, it's Beyonce Time. (No, that's not actually a real thing. Whatever. Get on your dancing shoes and prep your inner diva. Go ahead, you know you want to.) Here's Harper Blynn's spectacular cover of "Halo."
Additional Links:
The lovely and generous people at Paste are offering a free album stream all week! Huzzah! Go get some.
---
Dry the River: Shallow Bed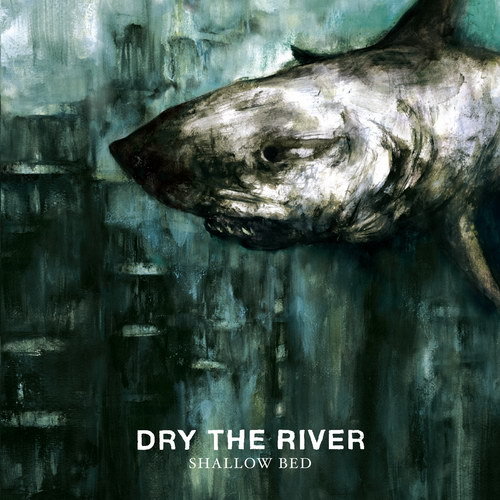 London-based indie folk-rock band Dry the River, one of my favorite music discoveries of 2011, released the MUCH-anticipated (wow, I've been drooling over this all year) album Shallow Bed
today. Developing a tremendous grassroots following after playing a string of New York shows in late 2011, and then selling out London's renowned Scala, the band went on to sweep the blogosphere after SXSW and be featured in an interview / live performance on NPR.
Yippee! Shout their name from every rooftop (or, umm, Google Reader). Some bands are so good that even after much deliberation, I can't find acceptable words to describe them. You should probably just click below to see what I mean.
"You can see why people get confused: this five-piece band has all the hallmarks of the latest folk sensation: elemental name, beards, acoustic guitars, even a violinist. But what sets Dry the River apart is a background in hardcore and post-punk bands, hence the tattoos, lyrics that read like a Steinbeck novel and a sonic palette that sweeps from gentle to giant like an incoming storm.
"We wanted to record the bulk of it to tape, to use analogue stuff in favour of computer wizardry where possible, but without it sounding like an old folk record. I think we tried to preserve the fragility and honesty of the more stripped down tracks, but still get the intensity of the live show across too – to marry those two aspects of our music without it sounding incongruous…I'd be pleased if people felt that it's not just another indie folk record," says [singer, Peter] Liddle. "I think we've agonised over every note of it. It has some hooks and big melodies but it's contemplative and considered too." Dry the River have laid the groundwork for a stellar year in 2012. Don't call them the next great folk band. Just call them the next great band, full stop." —Dry the River's biography
Watch the video for Dry the River's smashing track "New Ceremony"
Check out my favorite track off their last EP "No Rest"
---
Boots Factor: At the Distillery (EP)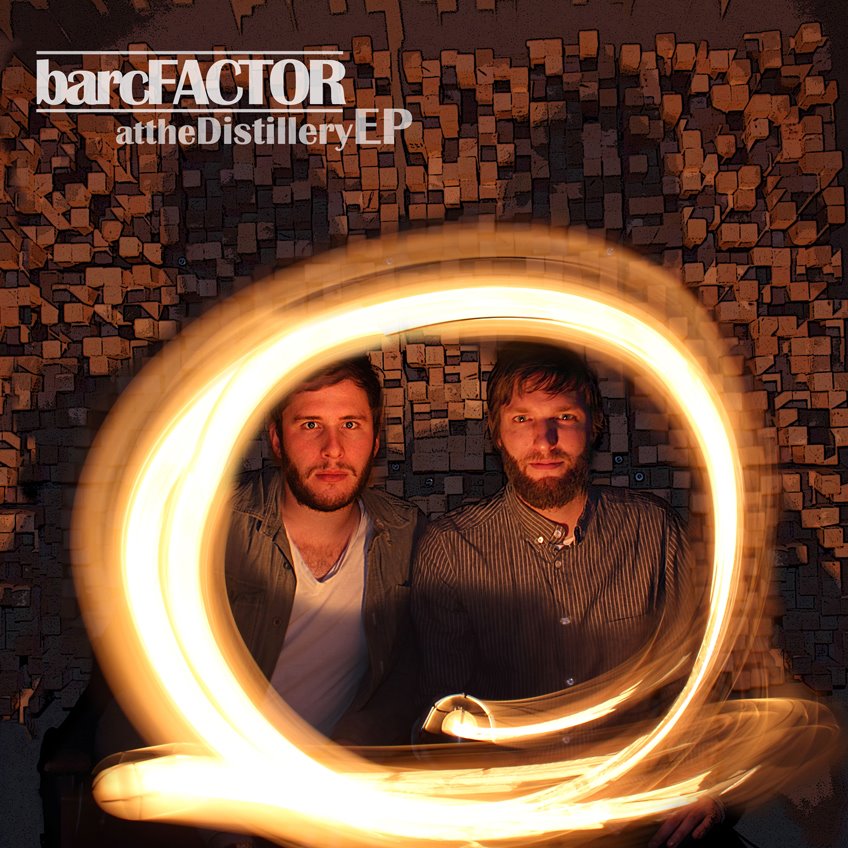 Brooklyn-based rock project Barc/Factor (a side project of Boots Factor) will unveil their debut EP At the Distillery today. I'm a big fan of Boots Factor so I'm intrigued by the idea of a side project. Yipppee! Not much is known about the new sound but I promise to write more if something surfaces.
 For now, enjoy this sampler of Boots Factor:
---
Nearly every day, I post short announcements for new albums that I believe are worth listening to. So, if you're curious about cool albums from earlier in the year, head on over here where you can sort through the full list of announcements, search albums by release date, and other fun activities.