New Music Tuesday: the Happiest Day of the Week
Good morning everyone! Happy Tuesday!
As a music lover, Tuesday is the happiest day of the week because it's the day that new music is officially released in the US (via Itunes and Amazon).
In case you're wondering— Wednesday is the second happiest day, because it's the day that you get to re-listen to every bit of wonderment that you discovered on — you guessed it — Tuesday!
This post is part of a weekly series that features my top album releases of the week, both well-known albums and stuff I've dug up through my daily prowling of the interwebs.
Disclaimer: As much as I try to keep up with things, there are tons of great albums that sneak through the cracks, and I need your help to put a stop to that ridiculousness. If there's an amazing album that I've missed, please send me a link (in the form below this monstrous posting) and I promise I'll check it out. I'll also try to talk about it in some fashion, maybe on my "third favorite day," Saturday. 
Without further ado, here's the list of stuff that is totally worth falling in love with:
 Communion: New Faces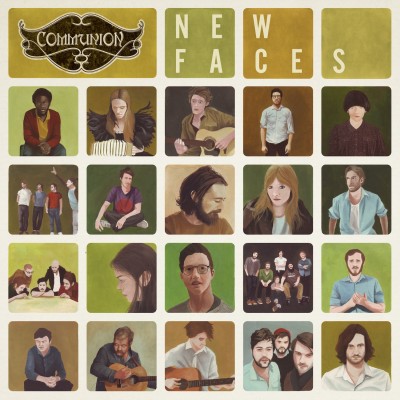 Very rarely, there is a creation that holds merit simply because it is comprised of magnificent, unquestionably perfect parts. If you've ever had a S'more then you've been an active participant in this believe system.
There's little I can say about this album aside from "don't read the New Faces
track listing if you're in a quiet room right now because you will surely yell some joyous obscenity, and then perhaps also pee yourself a little bit." It features beloved tracks from Ben Howard, Gotye, Michael Kiwanuka, Matt Corby and more, as well as the recording debut of UK-based Bear's Den!
My advice: just go buy it. It's better than pancetta-wrapped-bacon which is then wrapped in more bacon. 
"Communion is record label that was born in the Summer of 2006 at London's Notting Hill Arts Club. Founded by Ben Lovett (Mumford and Sons), former Cherbourg bassist Kevin Jones, and acclaimed producer Ian Grimble, it quickly grew into a flourishing community of musicians and fans alike, providing a first independent platform for the freshest young artists on London's circuit and beyond." — Communion Music 
Tracklist:
Michael Kiwanuka – Tell Me A Tale
Julia Stone – Let's Forget All The Things That We Say
Joe Banfi – Olive Green
Gabriel and the Hounds – What Good Would That Do?
Daughter – Love
3 Blind Wolves – Emily Rose
Ben Howard – Three Tree Town
Keaton Henson – To Your Health
Lucy Rose – Middle of the Bed
Matt Corby – Kings and Queens, Beggars and Thieves
Boy and Bear – Milk and Sticks
Jocie Adams  - Bed of Notions
Dan Croll – Marion
The Apache Relay – American Nomad (Communion version)
James Vincent McMorrow – Hear The Noise That Moves So Soft And Low
David McCaffery – Stars
Nathaniel Rateliff – Just For Me But I Thought Of You
Will Nott – Won't Go Back
Bear's Den – Pompeii
Gotye – Bronte
Watch Ben Howard playing "Three Tree Town," as filmed by Life in Motion:
Additional Links:
For the many reasons why Ben Howard is worth loving (and other awesomeness), visit MusicIsMyFirstLanguage
---
Clock Opera: Ways to Forget
Today, London-based indie-electro-rock band Clock Opera releases their long-awaited full-length debut album Ways to Forget. To their credit and disadvantage, Clock Opera is nearly impossible to categorize. So eclectic and cinematic are their live shows that neither my pulse nor my body can decide where to land. Flustered, I alternate between hurling around the room, sweating into the percussive slurry, and swaying serenely, letting Guy Connelly's falsetto wash over/through me. At their last show, my limbs were so unable to compromise that I just ended up standing still, arms ticking and jaw dropped. A fully immobilizing, multi-sensical flood of magic. Yummm…
Just to cap things off, allow me to say, in my most alarming outdoor voice: "I AM SO STUPIDLY EXCITED about this record!!!" This is just the start of my Clock Opera fawning / yapping. I promise.
Ummm… I may or may not have run up to Guy Connelly in the middle of 8th street in Austin and stopped traffic just to tell him, like a flipping loon, how much I appreciate his music. Ahem.
Here is forthcoming track "Once and For All"
The track listing:
1. Once and for All
2. Lesson No. 7
3. 11th Hour
4. Man Made
5. Belongings
6. White Noise
7. A Piece of String
8. The Lost Buoys
9. Move to the Mountains
10. Fail Better
Here is Clock Opera performing on the BBC Stage:
Additional Links:
 Album review by ContactMusic 
 Read about "Clock Operation," a recent interactive contest, through which the band set out to create a brand new song comprised entirely from fan-submitted sound clips.
---
Sarah Jaffe: The Body Wins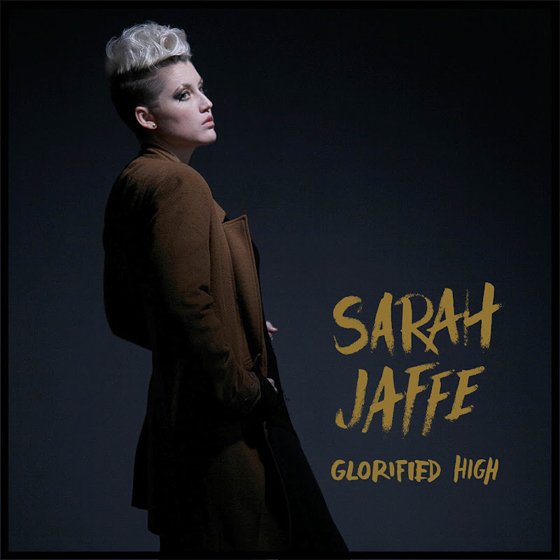 Today, Denton, TX-based songwriter Sarah Jaffe releases The Body Wins, an album that features some potentially controversial sonic departures in its composition and production. Fans familiar with her contemplative and ornate folk music, as heard on "The Way Sound Leaves a Room," "Even Born Again" and Suburban Nature," will hear unusually vivid bass and percussion (live and programmed) and a darker overall feel. I haven't yet had the chance to immerse myself in her new sound, but will let y'all know when I do. If anyone's up for a tasty discussion about this, hit me up on Facebook.
"In the first single from The Body Wins, "Glorified High," Jaffe and [producer John] Congleton bounce back and forth between spare, restrained verses peppered with undulating drum loops and a chorus densely layered with crackly, overdriven bass and chirping synthesizers. There's a moment in each of the verses where Jaffe's voice hovers in the same range as a fluttering, looped sound, to the point where the two sound almost indistinguishable. Even when up to her neck in new and unfamiliar sounds, Jaffe settles in and makes herself at home." —NPR's album profile
Here is preview track "Glorified High" 
For comparison, here is Jaffe playing "Clementine," one of my most listened to songs of, oh, let's just say "every year."
---
Jack White: Blunderbuss
Jack White, the creative wunderkind behind such bands as The White Stripes, The Raconteurs and The Dead Weather, is ranked #17 on Rolling Stone's list of "The 100 Greatest Guitarists of All Time." His debut solo album Blunderbuss
comes out today. Yippee! 
Of course his US tour is already sold out, but if you want to hear the new album live, you can tune into his live streaming concert this Friday at 8pm EST. It's directed by Gary Oldman (say what?) and will be the first installment in the third season of American Express' "Unstaged" series, which pairs top musical acts with renowned filmmakers. Learn more here.
Here is "Love Interruption," the album's lead single

---
Greg Laswell: Landline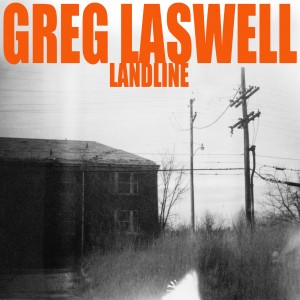 New York-based songwriter Greg Laswell releases Landline today, an album that taps the vocal and creative power of Sia, Elizabeth Ziman (of Elizabeth and the Catapult), Sara Bareilles and Ingrid Michaelson. Hearing his preview track "Come Back Down" which he released to the blogosphere a few weeks ago, I was surprised and very impressed by how his sound has evolved since 2010′s Take a Bow. The unofficial master of sweeping, wildly romantic ballads (many of which have found homes on Grey's Anatomy finales), Laswell presents a happier urgency on this preview. I'm quite curious to see how composition-visionary Sia comes through. Thoughts?
Here's "Come Back Down," a song featuring the lovely Sara Bareilles:
---
Electric Guest: Mondo
Los Angeles-based indie rock band Electric Guest releases Mondo
today — a soulful,  bluesey, infectious and at times, meditative accomplishment. (And, did I mention that it was produced by Danger Mouse? Yep, this is definitely one to own.)
Although a relatively new band, Electric Guest is riding an impressive wave of internet and radio buzz right now; last I checked, they were #13 on KCRW's Top 50, they played a slew of showcases at SXSW and did a residency at LA's Echo Club. 
New track "American Daydream:
Video for their new single "The Head I Hold"
---
The Flaming Lips: The Flaming Lips and Heady Fwends
Oh, The Flaming Lips— you spacey, lovable, genius freaks. Fresh off a year of experimental collaborative EPs with artists such as Yoko Ono and Neon Indian (to name a few), you're taking the world for another splendiferous, trippy ride. If all Lips albums are parties, which they are, The Flaming Lips and Heady Fwends, released this morning, is a fucking extravaganza, with cameos of artists who can only stylistically coexist within this fuzzy, boundary-plowing world: Nick Cave, Chris Martin (of Coldplay), Erykah Badu, Yoko Oko, Ke$ha, Edward Sharpe and the Magnetic Zeros, Jim James and Bon Iver. Are you drooling yet? 
Listen to "You Must Be Upgraded" with Ke$ha:
Listen to Ashes in the Air, with Bon Iver
---
The Staves: Motherlode (EP)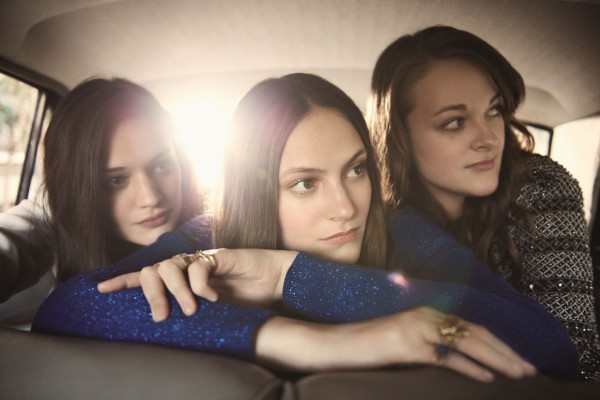 UK-based trio The Staves are a celestial wonder. When they sing, I expect to find honey milk in my veins and stars dashing across whatever ceiling I'm looking up at. Their Motherlode EP is out today and it's as downey  and stunning as anything I've heard in recent years. Bad news is that it's just 3 songs. Good news is that it's just 3 songs, so you can go and buy it for the price of a latte, or other type of beverage that won't fuel you quite as beautifully.  
Here's the video for title track "Motherlode"
---
If you've read/listened to this point in the post: Congratulations. Your Tuesday is officially going to be EXTRA happy.
If for any reason, you're not happy enough yet or are still in the mood to procrastinate, go check out:
The Great Despiser, from Joe Pug
 
Ed Sheeran's 4-song collaboration with Yelawolf: The Slumdon Bridge

Buddy's Campfire EP
, which I foolishly overlooked in last week's post
A Minor Bird, from Sucre
(of Eisley)
Mama, from Emily Wells