School of Seven Bells: Ghostory
Map Unavailable
Date
02/28/2012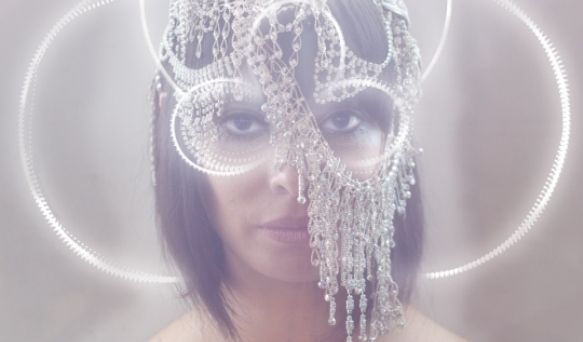 New York-based shoegaze-pop duo School of Seven Bells band wil release their third album Ghostory on Februaru 28, 2012.
"Both beautifully constructed and stirringly moody, GHOSTORY moves through the body while simultaneously penetrating the mind. School of Seven Bells truly hit the mark with GHOSTORY, having conjured the most indelible album of their career." —School of Seven Bells biography
"I like this record, which means it's hard to review it. I especially like it first thing in the morning, as I'm getting dressed and its guitars are whooshing through me, putting a little bit of a pep in my step for the rest of the day. I like it on the treadmill because it pushes me along. On the tube, its hazy whirl swishes around and washes away the world around me. At my desk, at full blast, I totally lose my shit, playing air drums with my eyes shut, wriggling in my chair and shaking all that dust on my books whilst the neighbours bang on the door. Last thing at night is good too, on the night bus, lights drifting by, the pace of the world seems to speed right up or slows right-right down as the drums skitter along and then stop as if they soar over a ravine and then tumble you into a crescendo." —Sean Adams for Drowned In Sound
Here's an album sampler:
Here's the official video for Lafaye:
Additional Links:
Album review by TheOwlMag, labeling the album as one of their favorites of 2012.