Counting Crows: Underwater Sunshine
Map Unavailable
Date
04/10/2012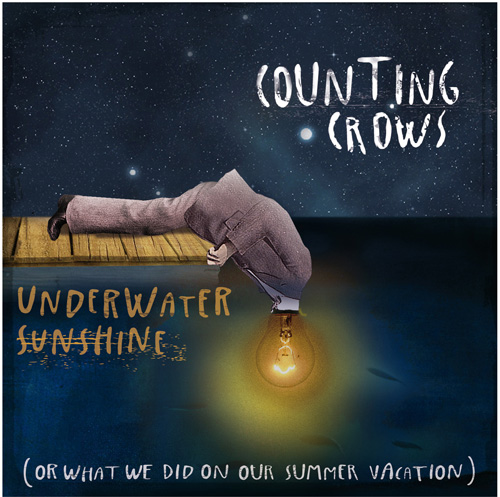 California-based rock veterans Counting Crows return with their 6th studio record Underwater Sunshine, a cover record that will pay tribute to a variety of bands and icons that the Crows admire.
Here's the official low-down, excepted from the album profile written by Ryan Spaulding:
Recorded in Burbank last April and June, Underwater Sunshine is a collection of 15 gorgeously rendered songs, in which the Bay Area seven-piece honors global icons (Bob Dylan, Gram Parsons), indie-pop heroes (Teenage Fanclub, Travis), compelling up-and-comers (Dawes, the Romany Rye, Kasey Anderson) and even their own seminal pre-Crows projects (Sordid Humor, Tender Mercies). But no matter the artist, the Crows selected each song due to its individual merit, not its ubiquity.
Here is preview track "Meet On the Ledge"
And, thanks (AGAIN) to RSLblog, here's a download of their new single "Teenage Gravity," a Crows cover of Kasey Anderson and the Honkies
Also, enjoy "Untitled (love)"